Hi friends! Happy Friday! Quick alert: Summer Shape Up plan goes out this afternoon! I'll be posting the workouts here on the blog each Sunday but if you want everything in advance + the meal ideas, get on the list here!! I can't wait to do this with you all!
What's going on this weekend? How was the week?
Ours was a great one. We got back from Vegas late on Sunday and hopped into the adventures of the week. The girls have been taking a kickboxing class with some friends – they love it!!- and we met up with some friends at the pool, lit fireworks in the front yard for 4th of July, I took the girls on a nails and movie date, and we have been getting ready for visitors today. The Pilot's sis, mom, dad, and our niece and nephew are visiting for the long weekend and we can't wait for some Tucson adventures with them.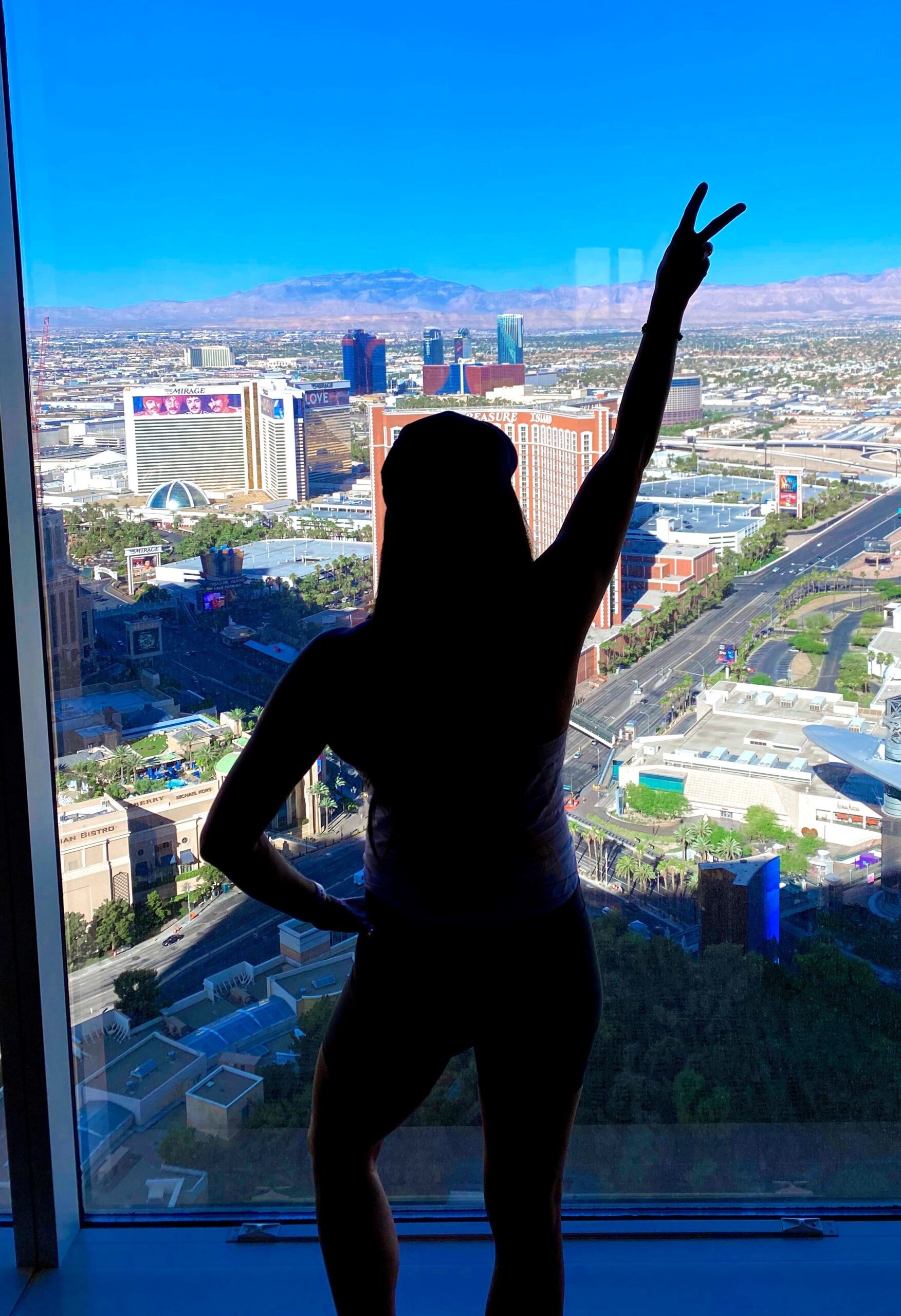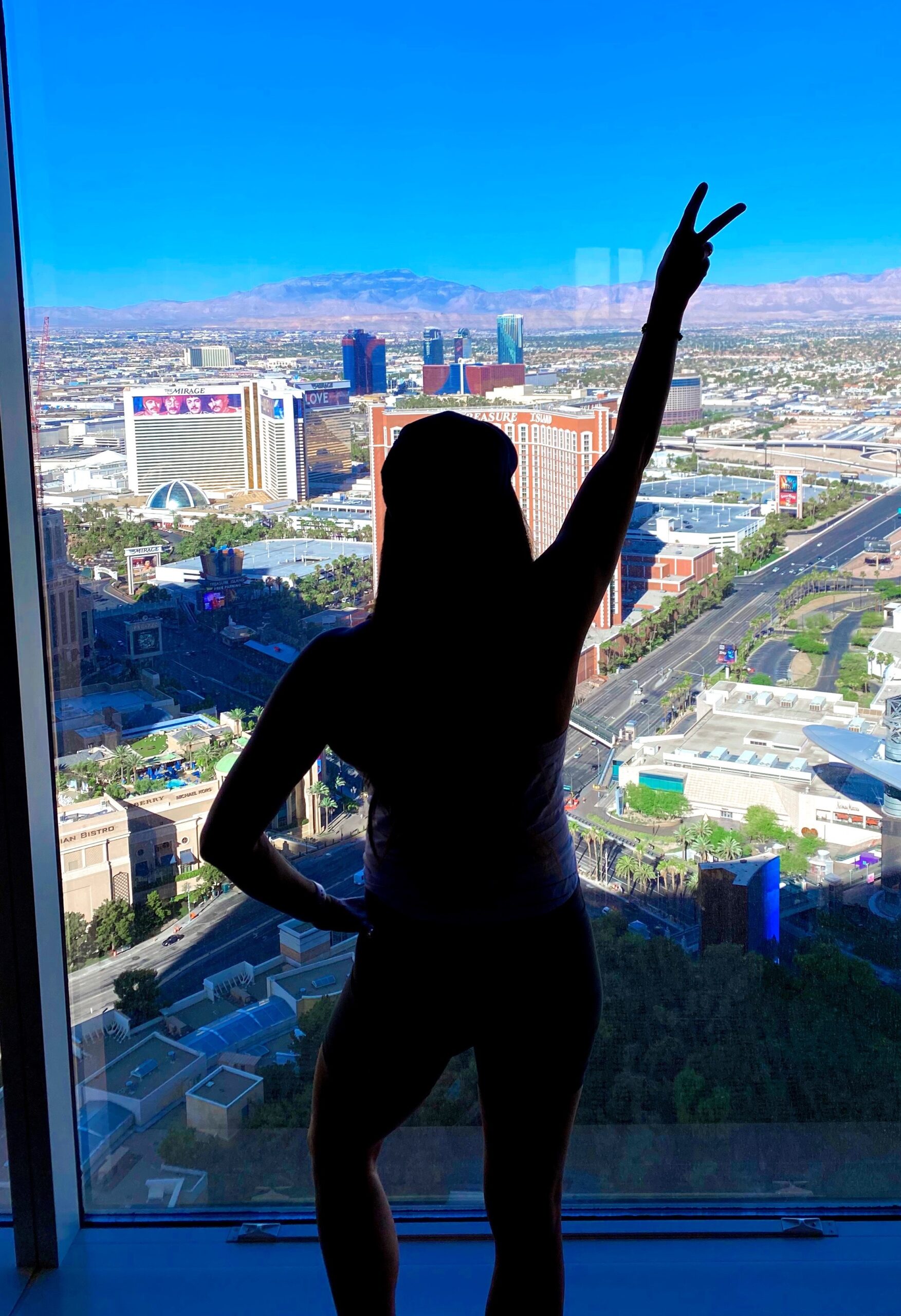 Friday Faves and Vegas Recap
Before the standard Friday Faves post, I wanted to share some Vegas adventures! We met up with Betsy and Jeremy (our San Diego besties and travel buddies) last weekend and had the best time shopping, gambling, people-watching, and eating all of the ridiculous food. It was our 5th trip to Vegas together (!) and we wanted to try a new hotel. We typically love the Venetian and Bellagio, but decided to stay at the Wynn and were NOT disappointed. It's definitely our new place. I wish I would have snapped a pic of our room with the panoramic view. Everything was recently renovated, the rooms and property were gorgeous, and the service and food were excellent. Highly recommend it if you're planning a trip to Vegas anytime soon.
Also wanted to mention here that I booked the trip using our AMEX platinum card, which has SO many benefits. We get free access to multiple airport lounges (clutch when traveling with the kids) and also get resort credit, late checkout, and room upgrades when available. It's by far my favorite credit card, especially for hotels and travel.
Friday afternoon, the Pilot and I walked around the Strip and into the Caesar's Forums shops, then stopped for appetizers and iced tea at True Food. It was that tricky point of the day when you don't want a full lunch to ruin your dinner, but definitely want a little snack to hold you over. True Food was perfect! We had dinner reservations that night at the Mirage, which is where we met up with Betsy and Jeremy.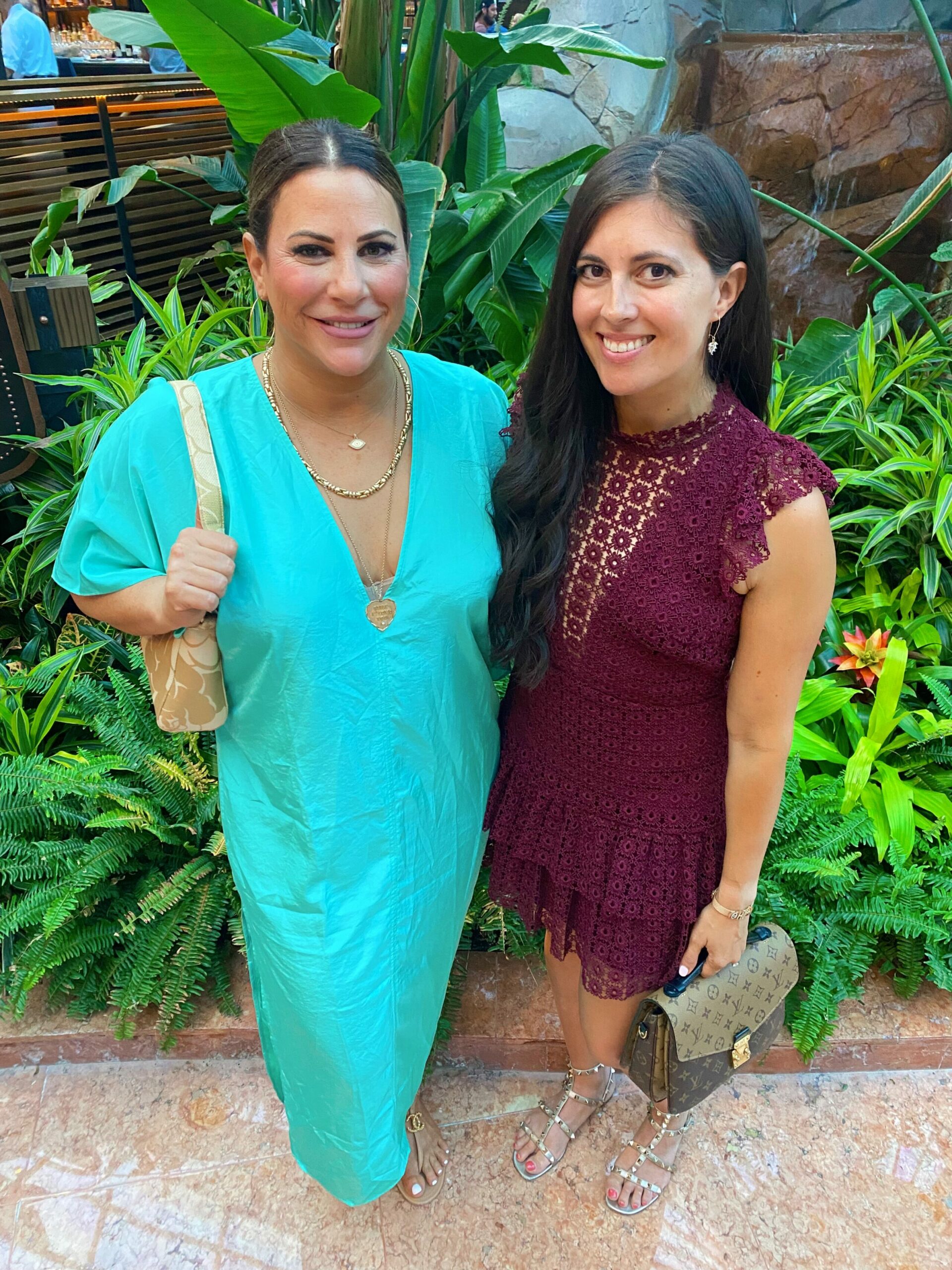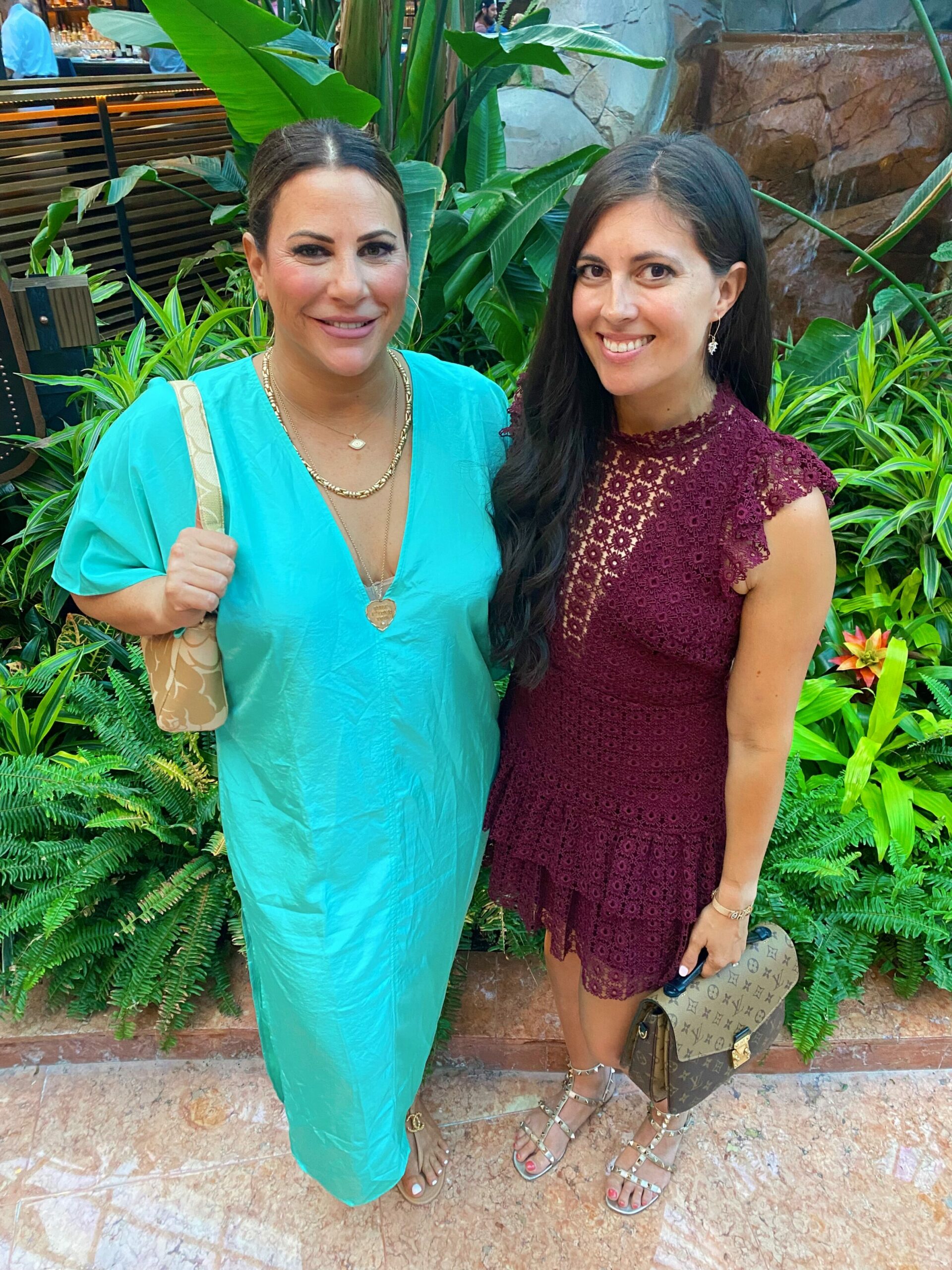 ALWAYS the seafood tower: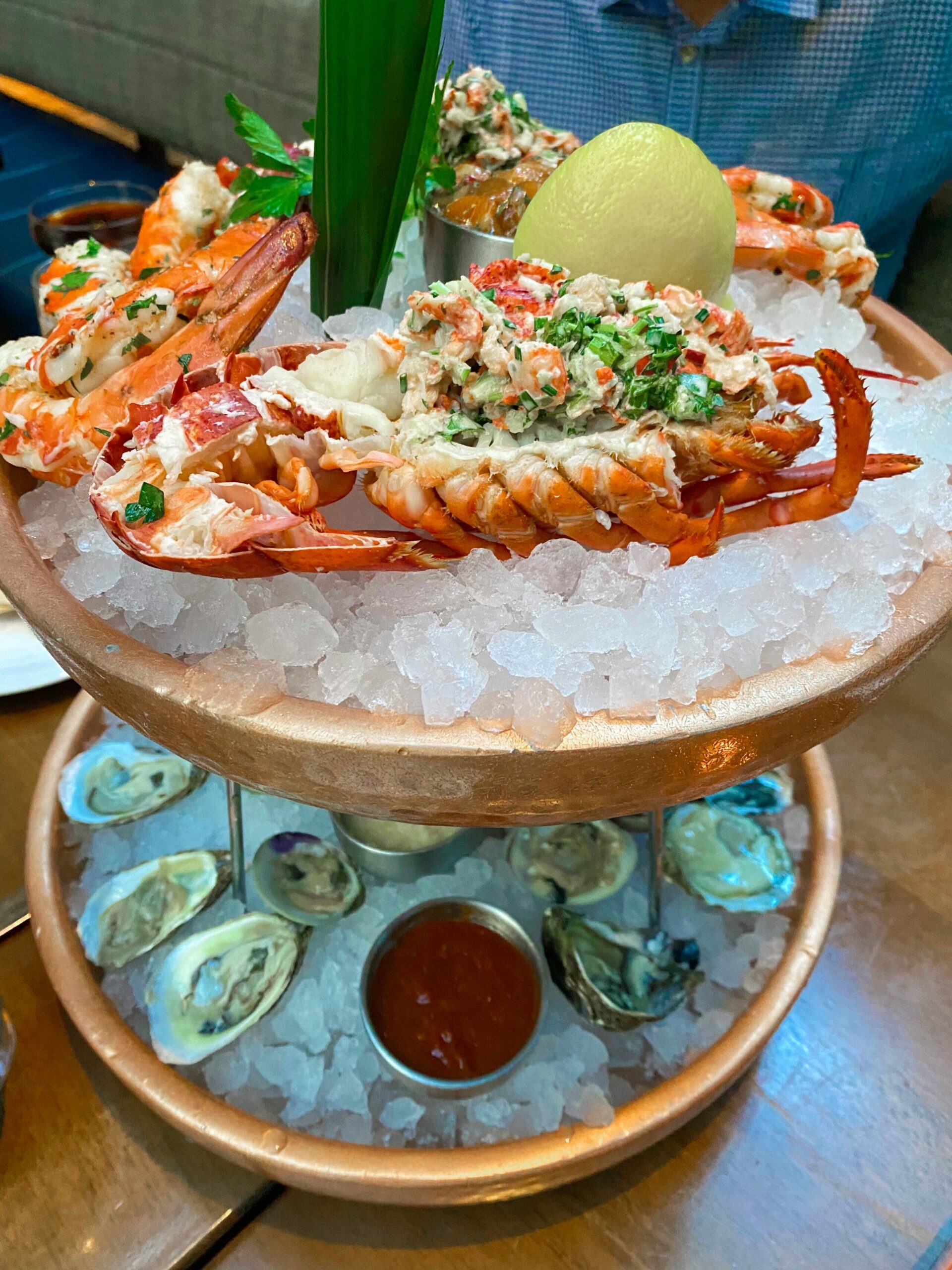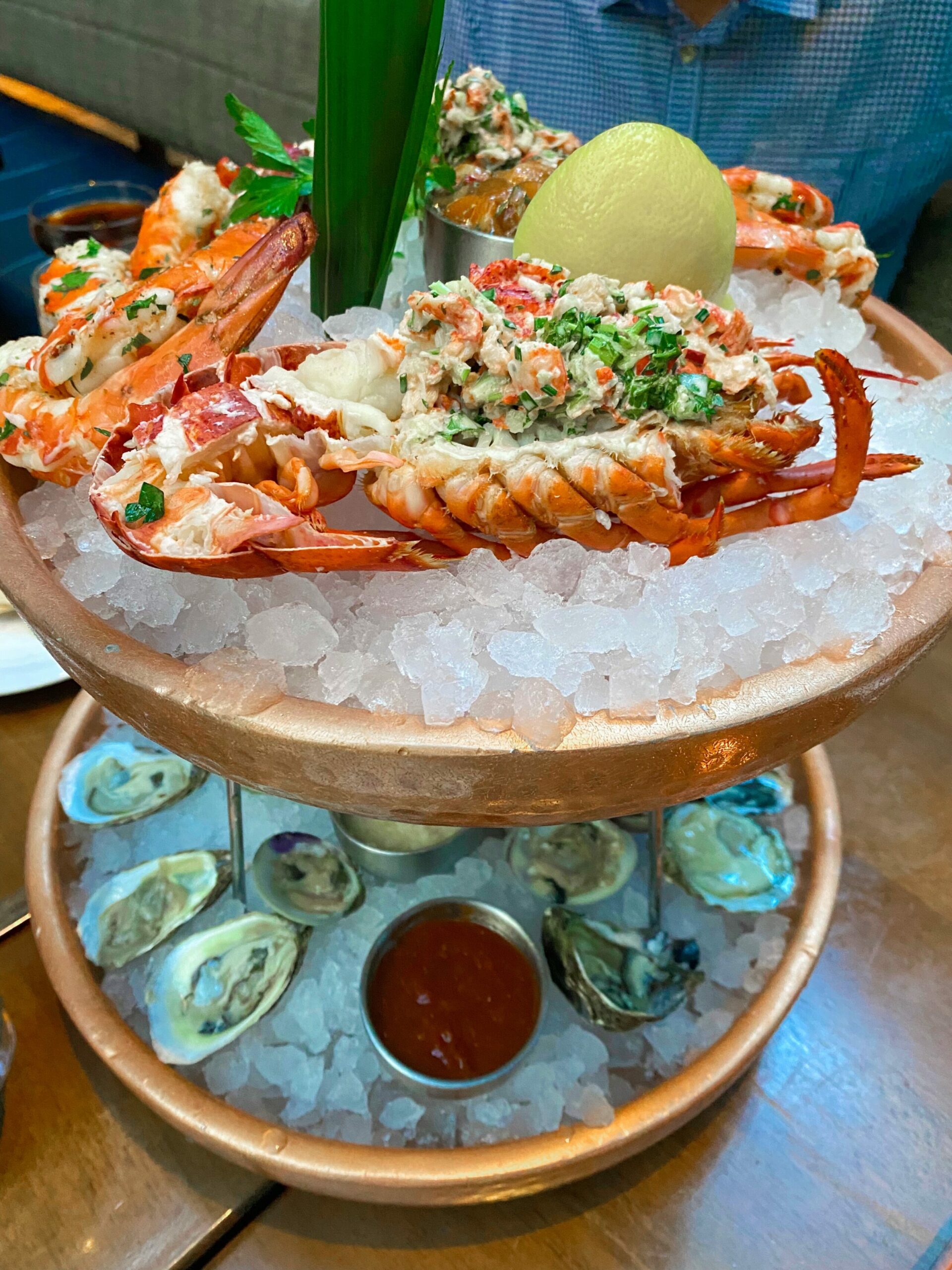 The Pilot and I shared a Wagyu steak, and also ordered Caesar salad, broccolini, and the best onion rings to share with the table. Everything was delicious and perfectly-cooked. After that, we had tickets to see LOVE, which is the Beatles-themed Cirque du Soliel show.
Cirque tends to be a little trippy, but I always appreciate the immersive experience and breathtaking performances. We've seen a few Cirque du Soleil shows and this was probably my favorite one! (I also love O at the Bellagio.) It also made me realize how much I adore Beatles music? Every single song that came on, I thought, "Oh, I love this song."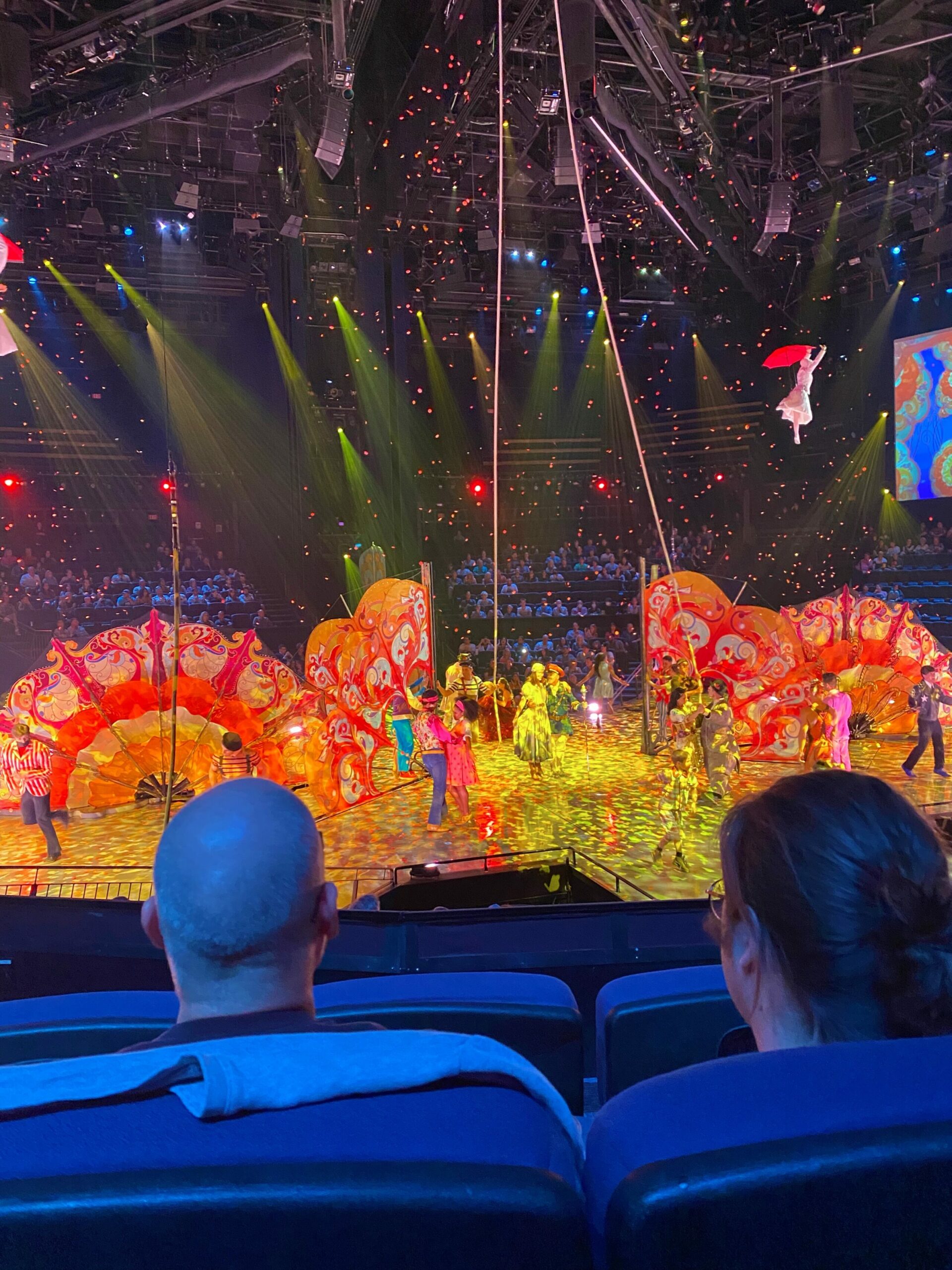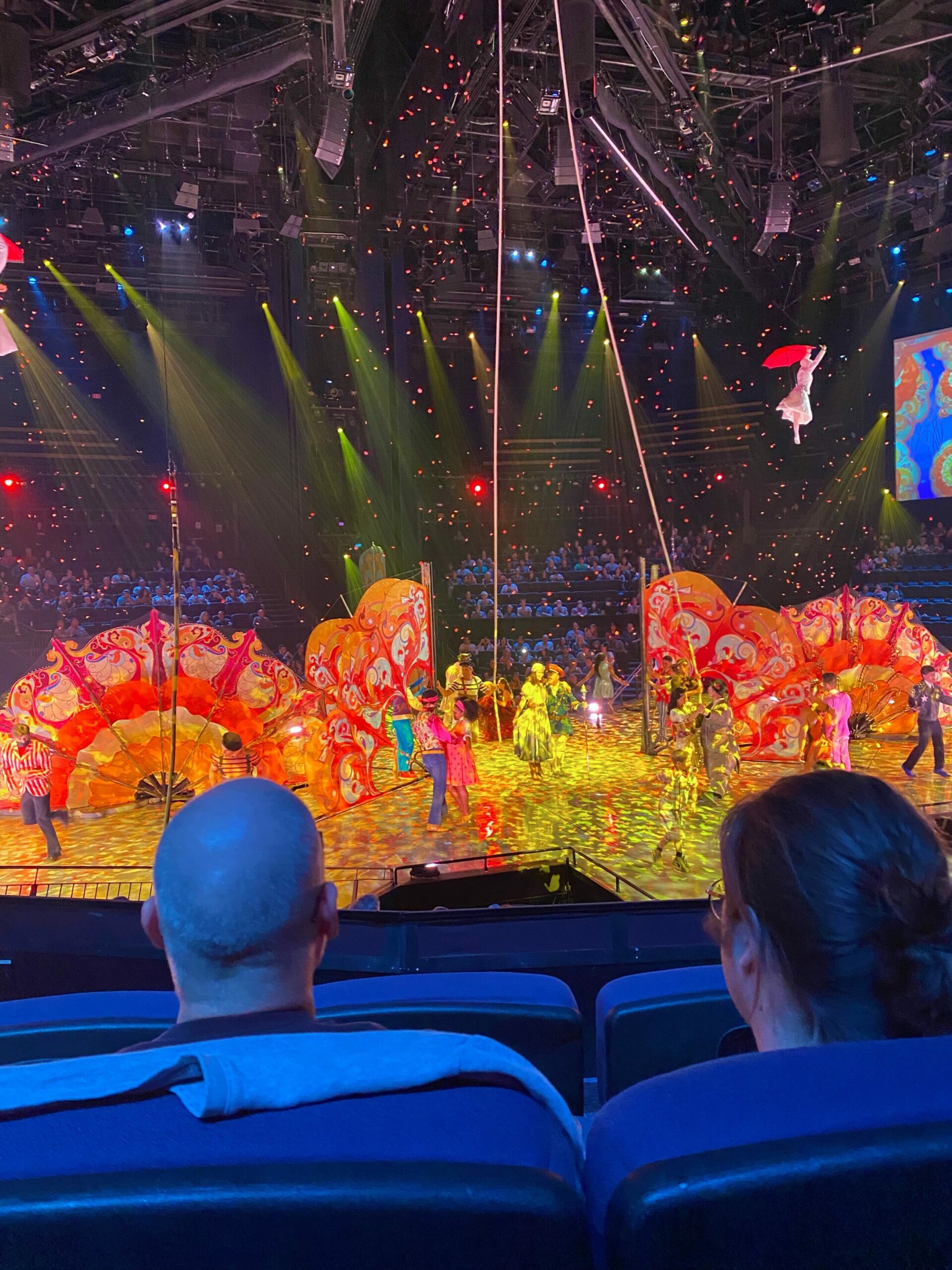 We called it an earlier night because Betsy and I were signed up for a Saturday am SOULCYCLE class. It was my first one and I absolutely wish we had a studio here in Tucson. I'll definitely seek out more classes when we travel! The instructor J was so fun and had a ton of energy. I also enjoyed the fact that SOULCYCLE isn't focused on screens or metrics; you push yourself depending on how you're feeling and what you need from the workout. The 45-minute class flew by and I was drenched in sweat afterwards.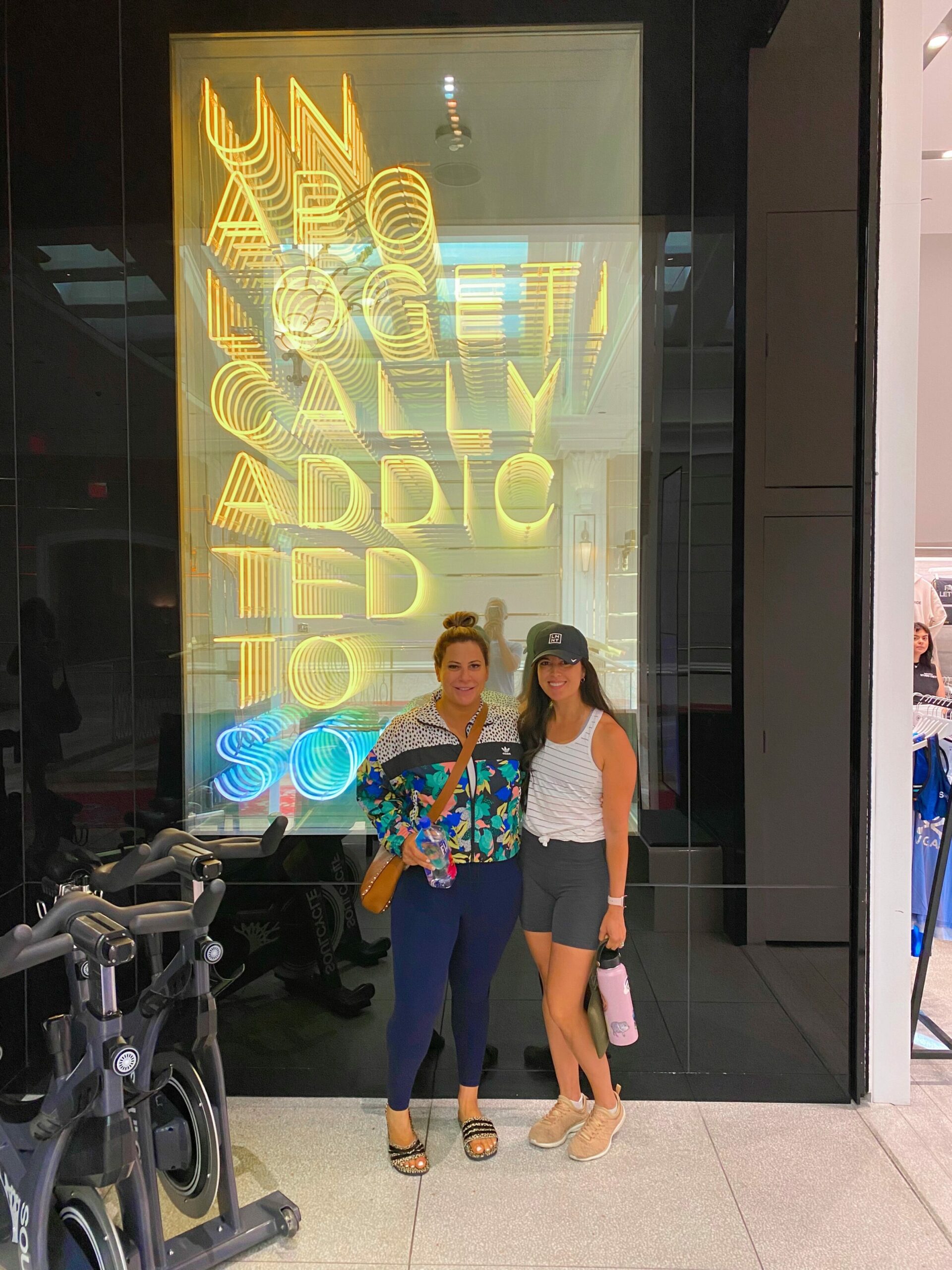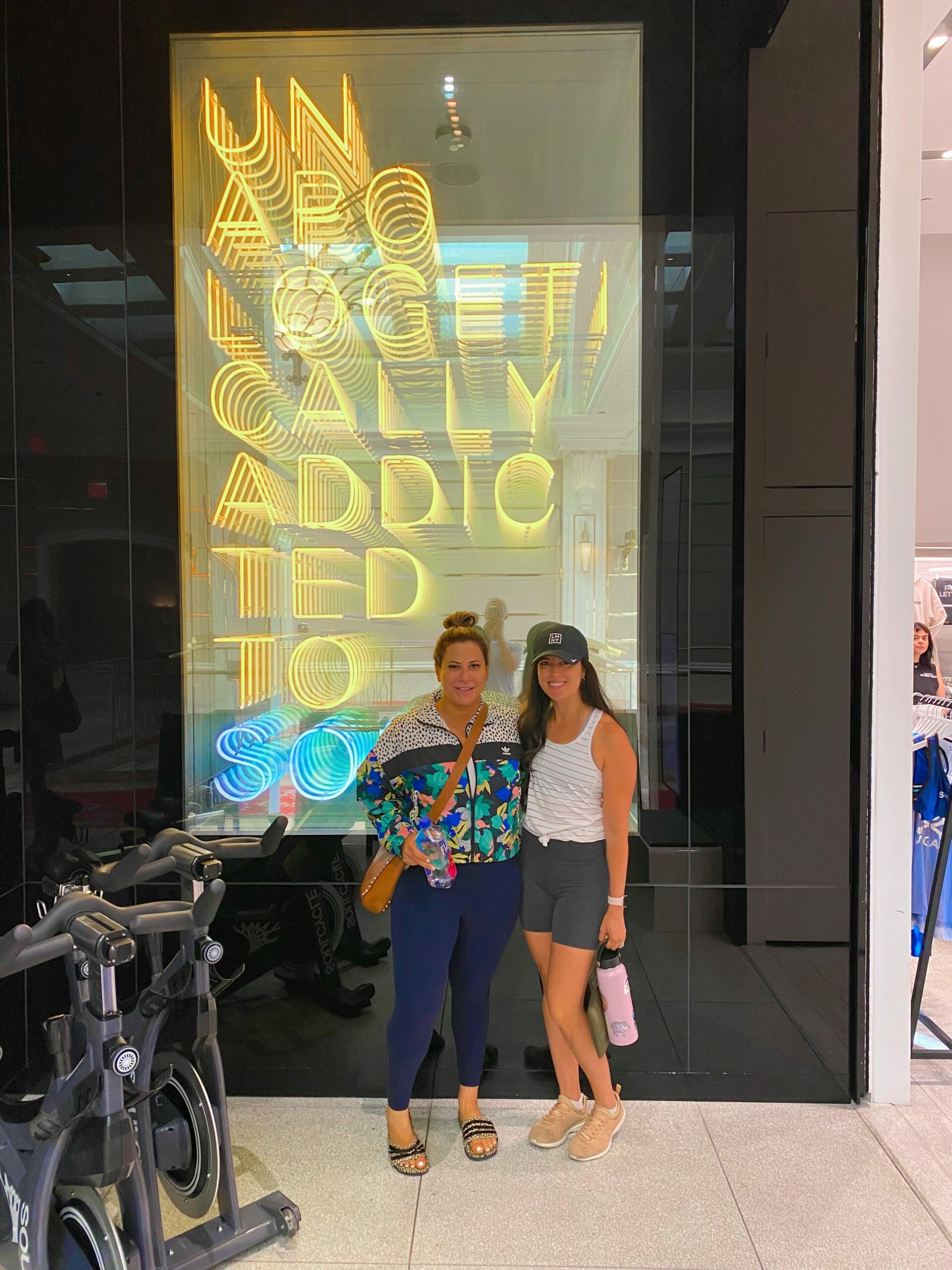 After class, we grabbed breakfast from Urth Caffé, which was also conveniently located in the hotel. I had the gluten-free avocado toast with chicken sausage and a decaf almond milk latte: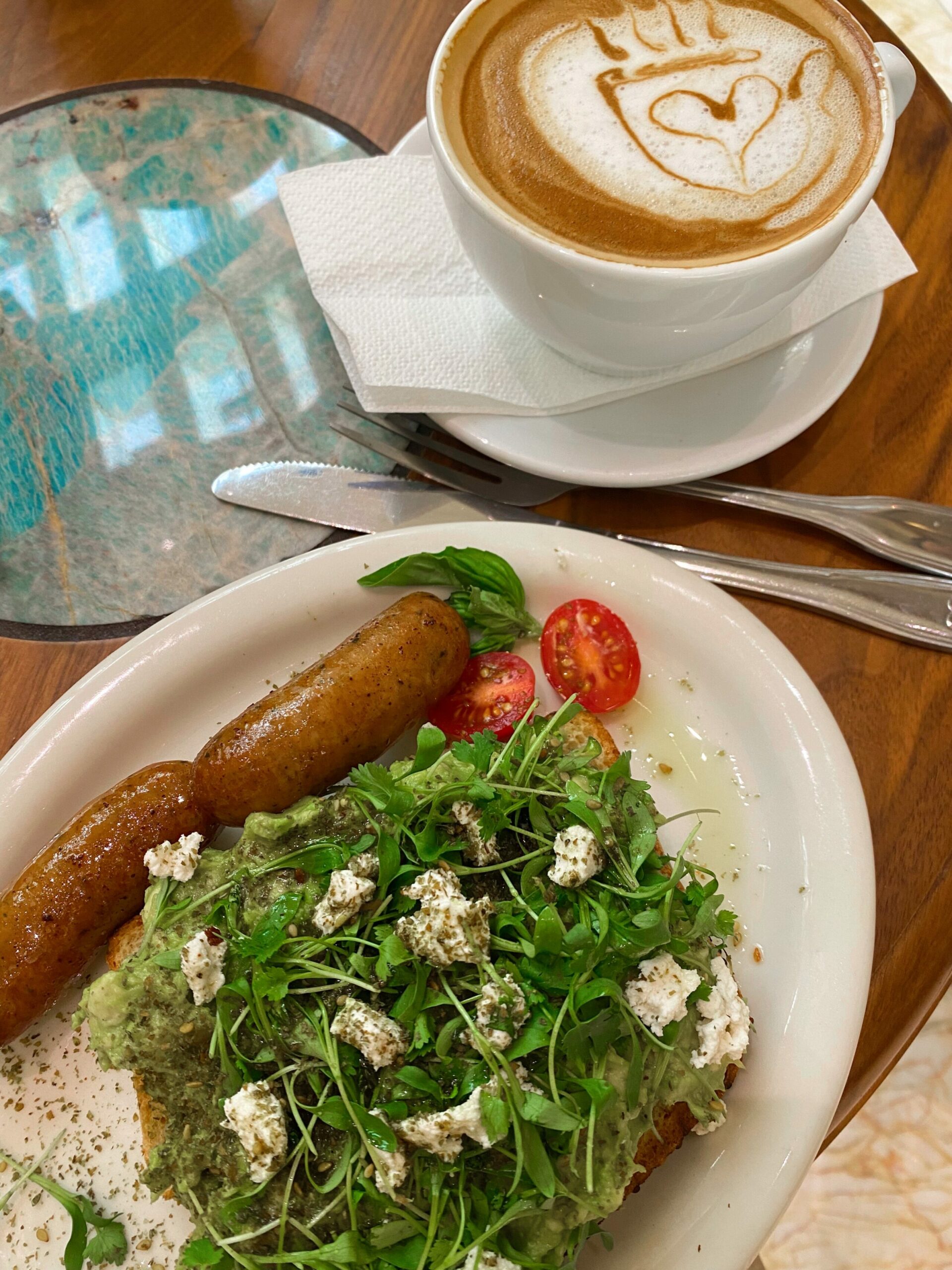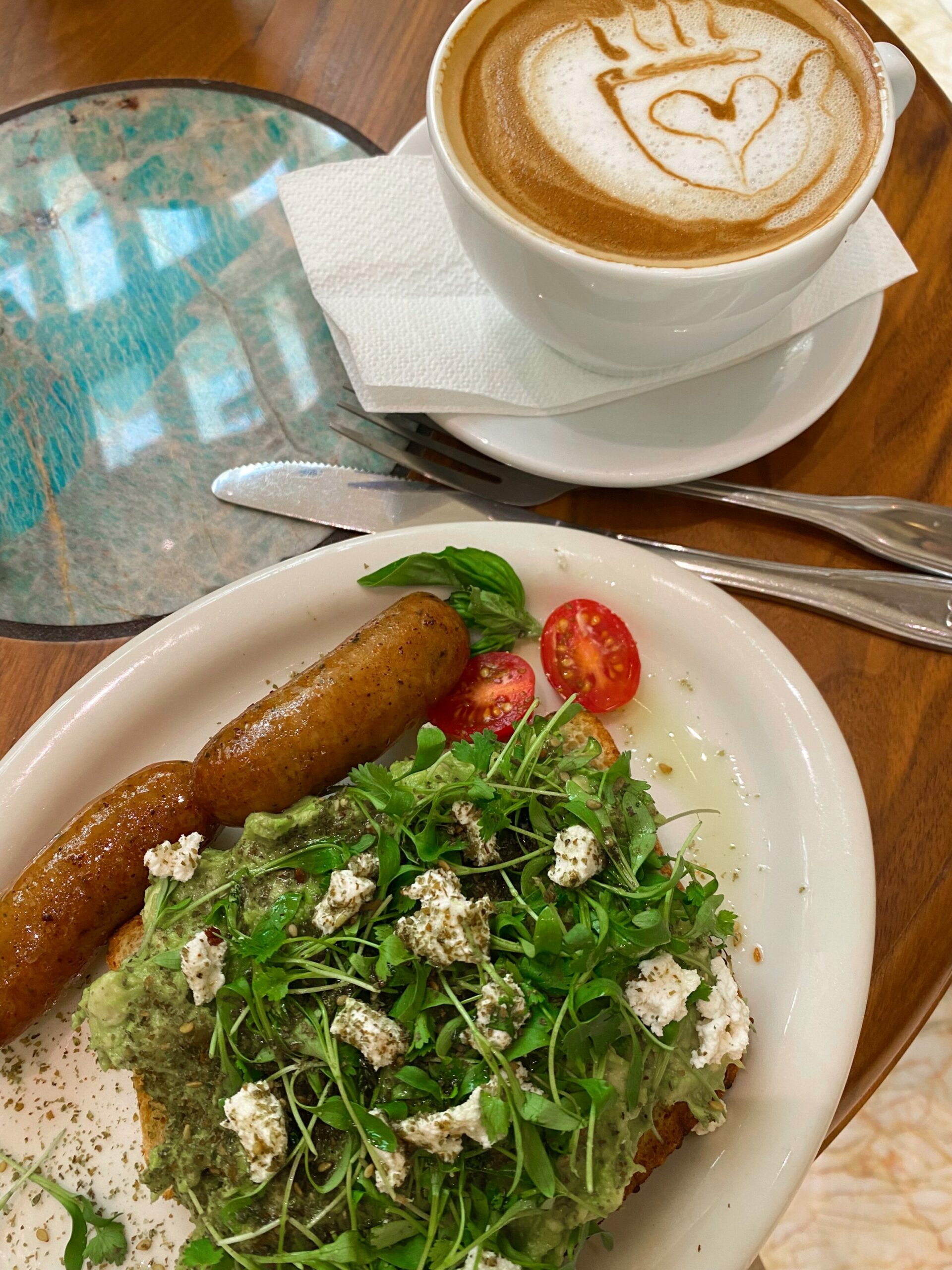 We went back to the room to change and then walked to the Paris hotel for lunch at one of our fave spots, Mon Ami Gabi. They've changed the menu (it's much smaller now), but I had an awesome salmon and kale salad.
After that, we parted ways. The boys went off to gamble and Betsy and I set off for shopping at Dry Bar. We shopped for hours at the Forum Shops and Fashion Show mall. Vegas has EVERYTHING.
After our shopping party and our fresh blowouts, we got ready for dinner at RPM Italian, which opened recently.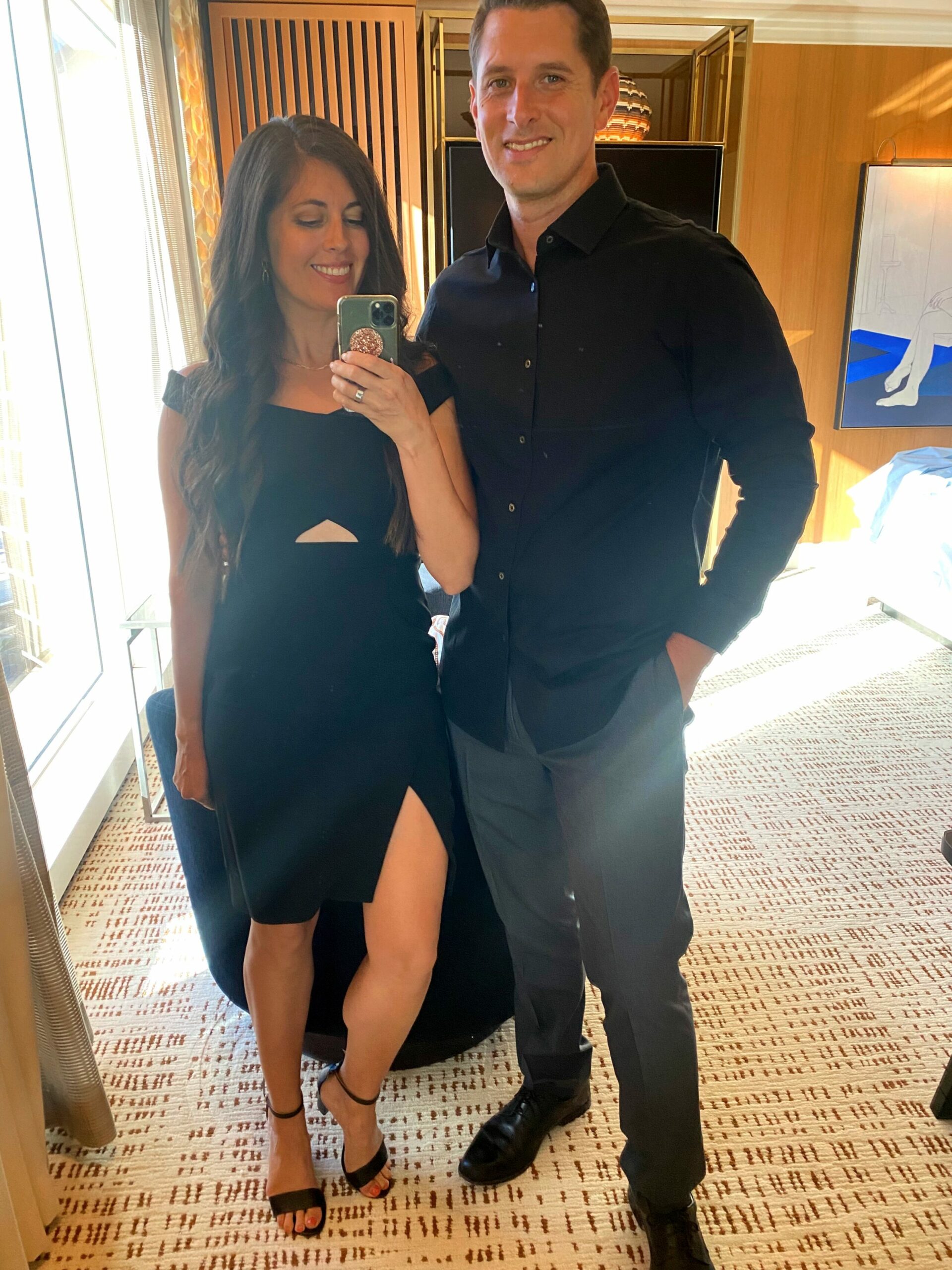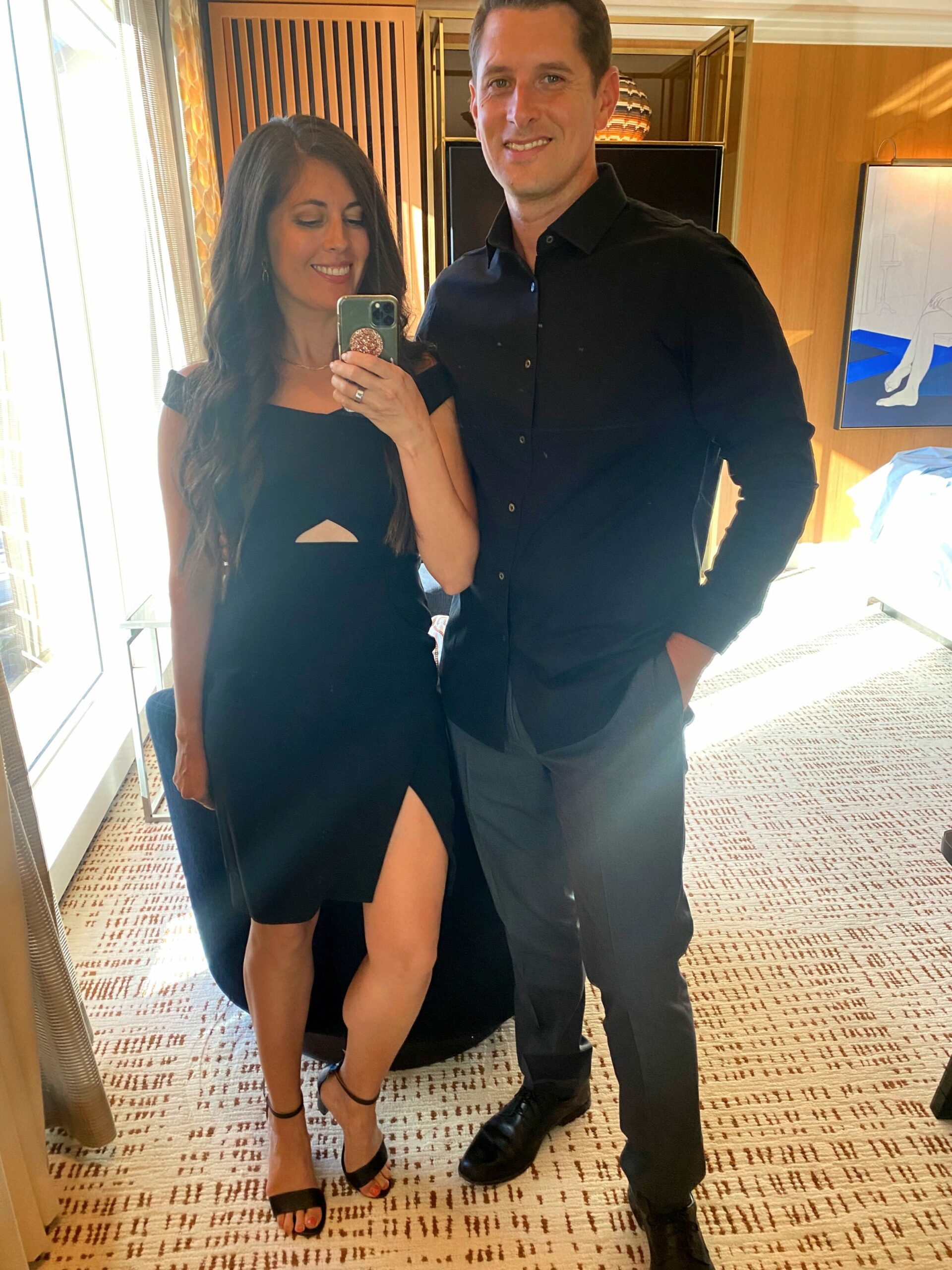 I've been wanting to try RPM (OG reader friends will remember my girl crush on Giuliana Rancic) and it exceeded my expectations by a landslide. It's the best Italian food we've had outside of Italy. Everything was beautifully-plated and SO flavorful without being greasy or heavy. We had stuffed squash blossoms, caviar and burrata, fresh pasta, cocktails, and I had the fish for my entree. We also enjoyed a beautiful dessert (I can't remember what it was called, but it was like a baked alaska that they flambéed table side, with much gusto.)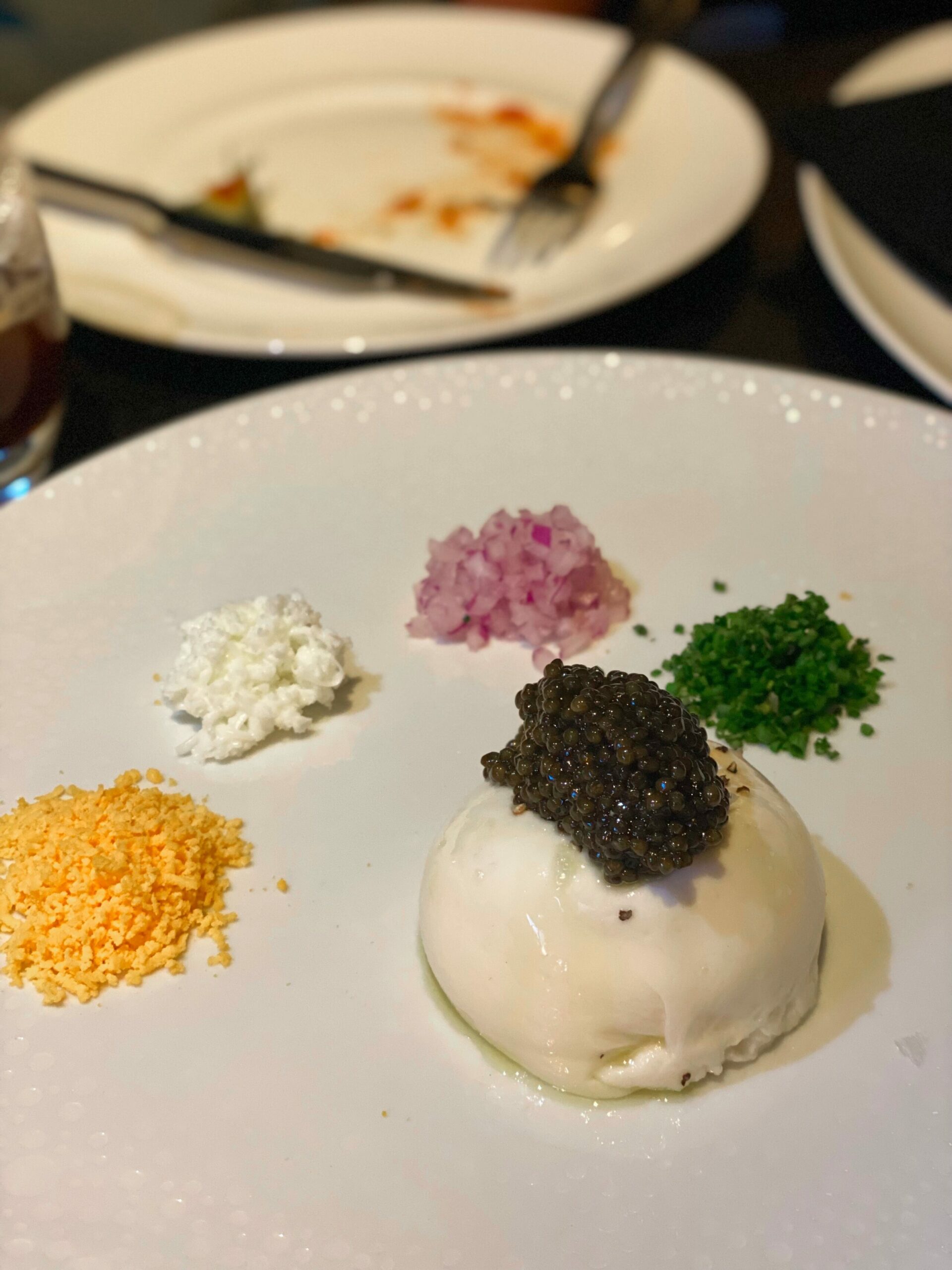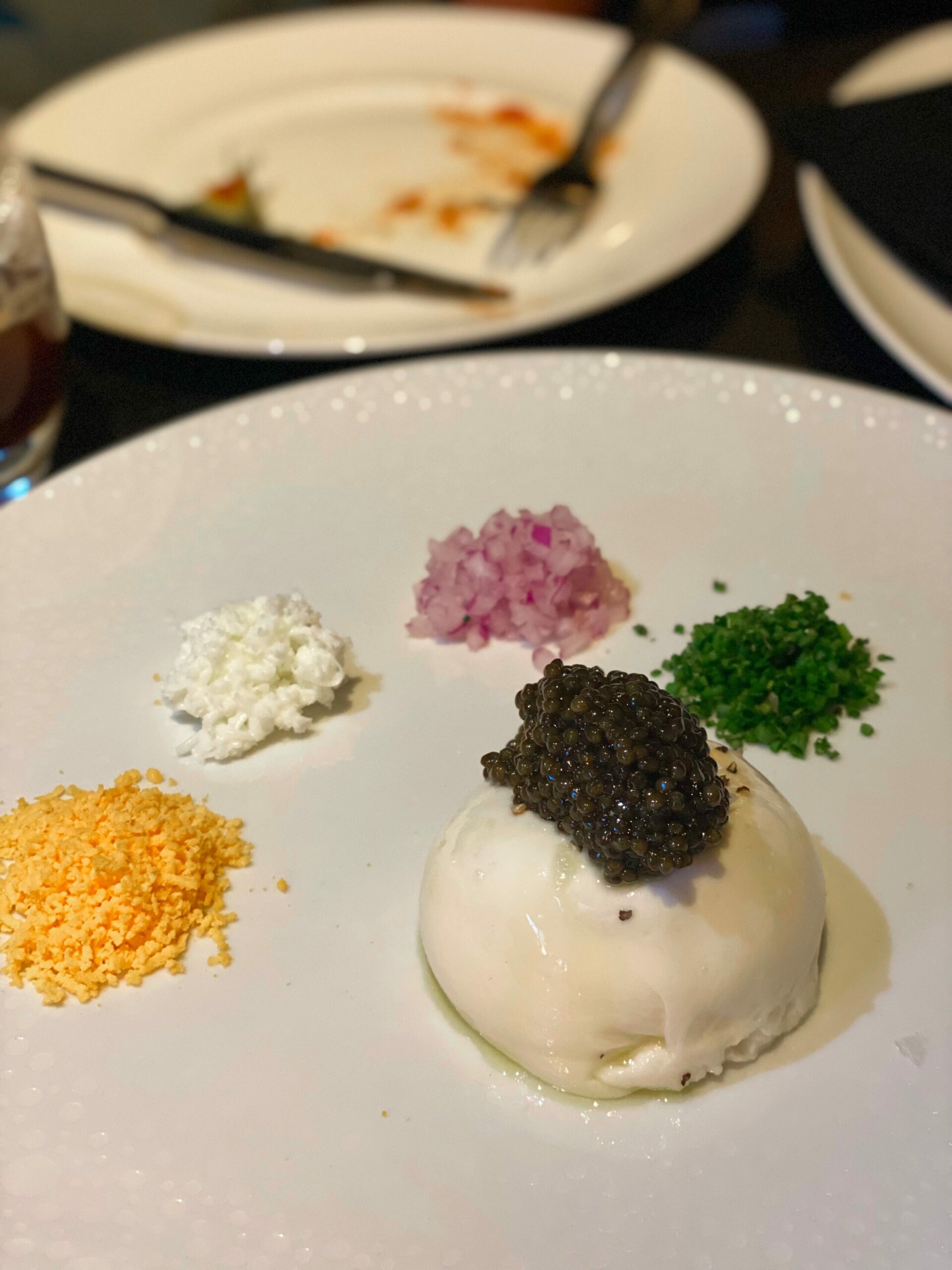 Dinner was AMAZING. Betsy and J went back to the hotel to chill and the Pilot and I spent the late night exploring the strip, picking up Milk Bar for the kiddos, and enjoying a cocktail. I can't believe how much I walked on Saturday! My watched died, but before it did, I had already hit 25k steps!
Sunday morning was more low-key. We just had breakfast at the hotel the our friends before catching our flight back to Tucson. It was the perfect little recharge of a weekend, and I'm so happy we get to see this crew again next month! (plus all the kids can hang out together!)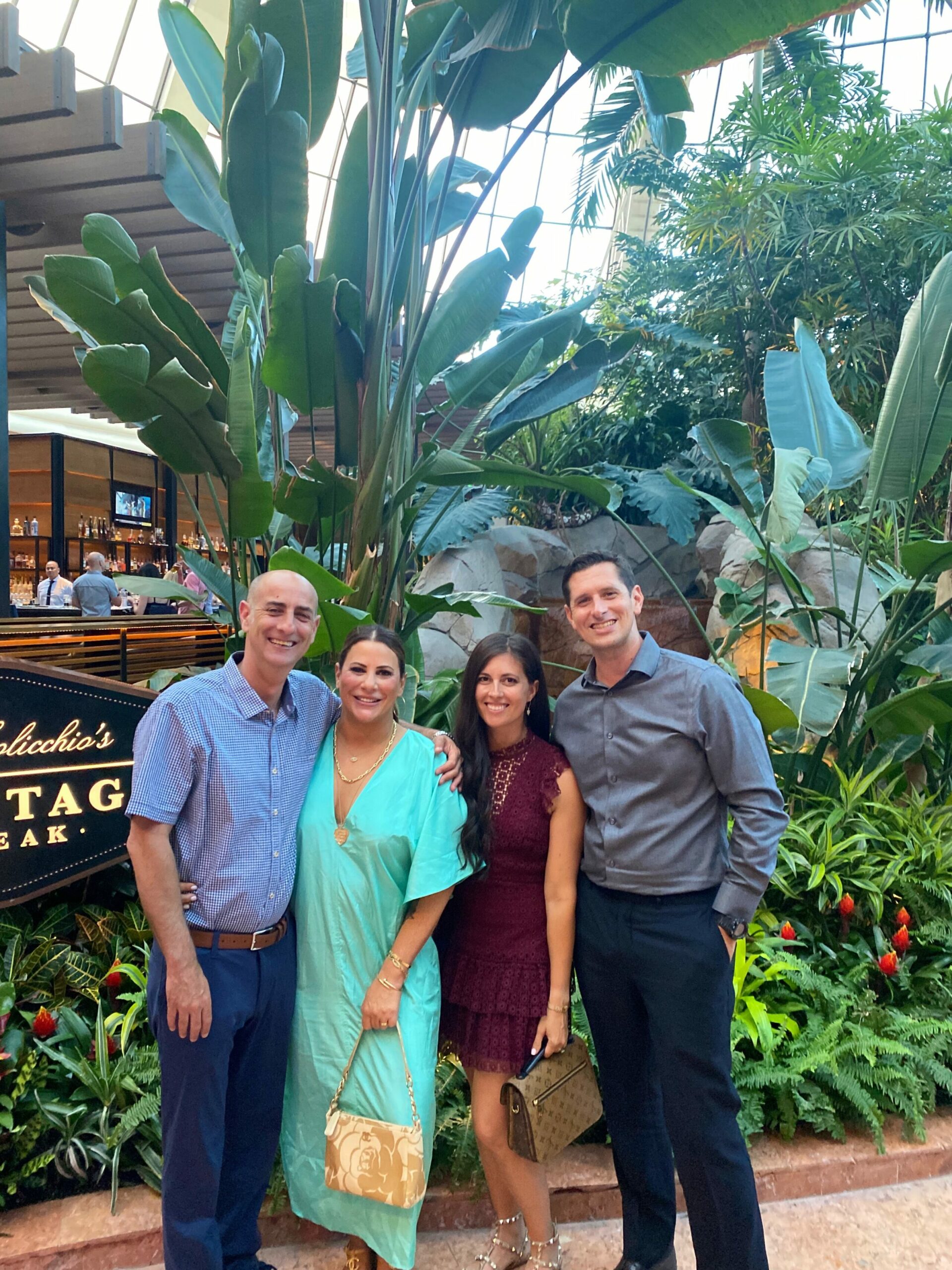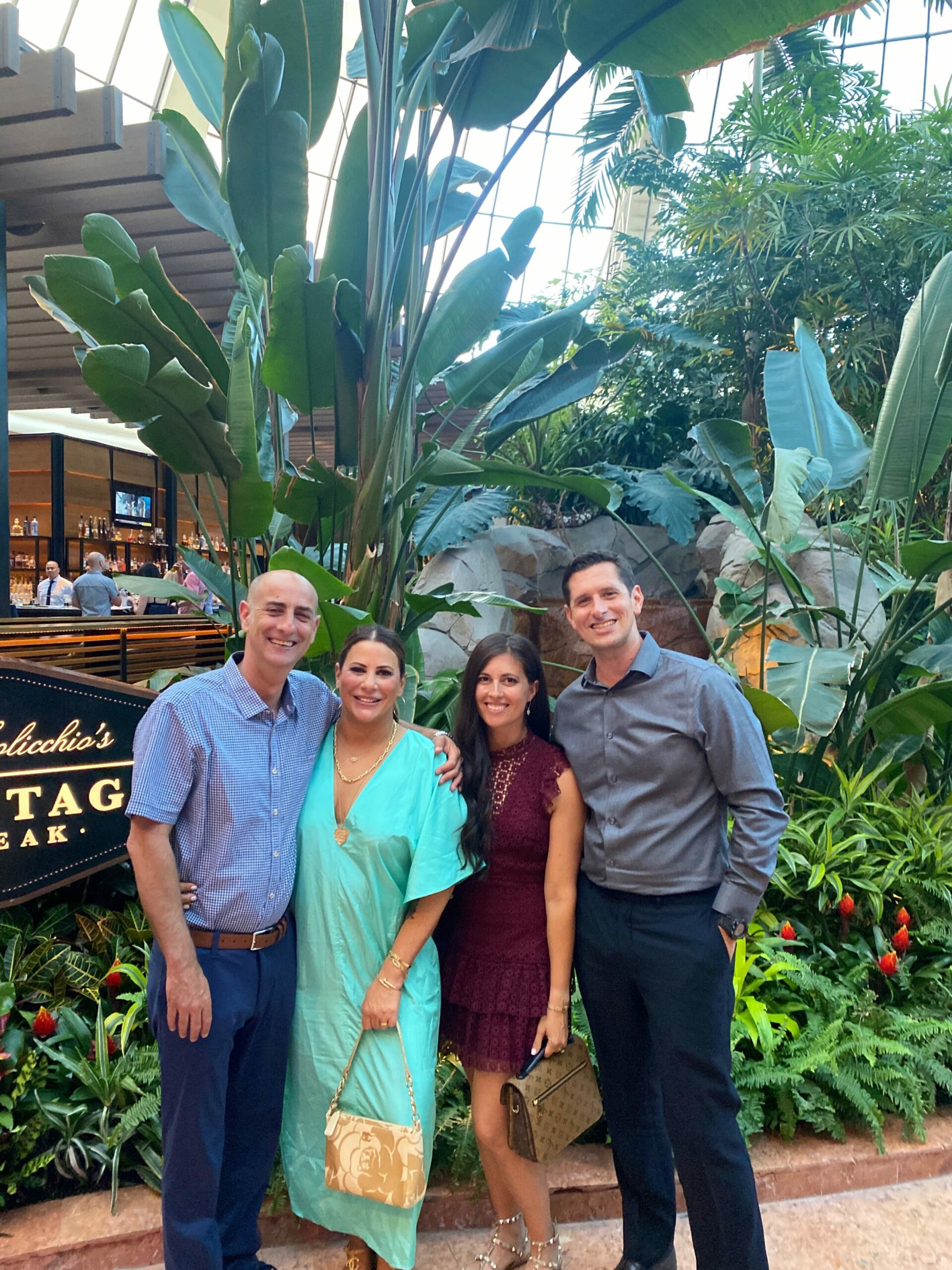 It's time for Friday Faves! This is where I share some favorite finds from the week and around the web. I always love to hear about your faves, too, so please shout out something you're loving in the comments section below.
Fashion + beauty:
The BEST eyebrow pencil
Got a new pair of Golden Goose sneakers in Vegas! I've been on the hunt for a perfect neutral, so here's the pair I chose. I never thought I'd be on board with the "pay extra for dirty shoes" trend, BUT I've worn my other GG pair constantly for two years. I noticed the fact that they were already *dirty* made me unafraid to wear them and actually enjoy them!
This blush! I forgot mine while we were out of town, so I grabbed this one at Sephora after Betsy highly recommended it. It goes on really well with a beauty blender and lasts all day.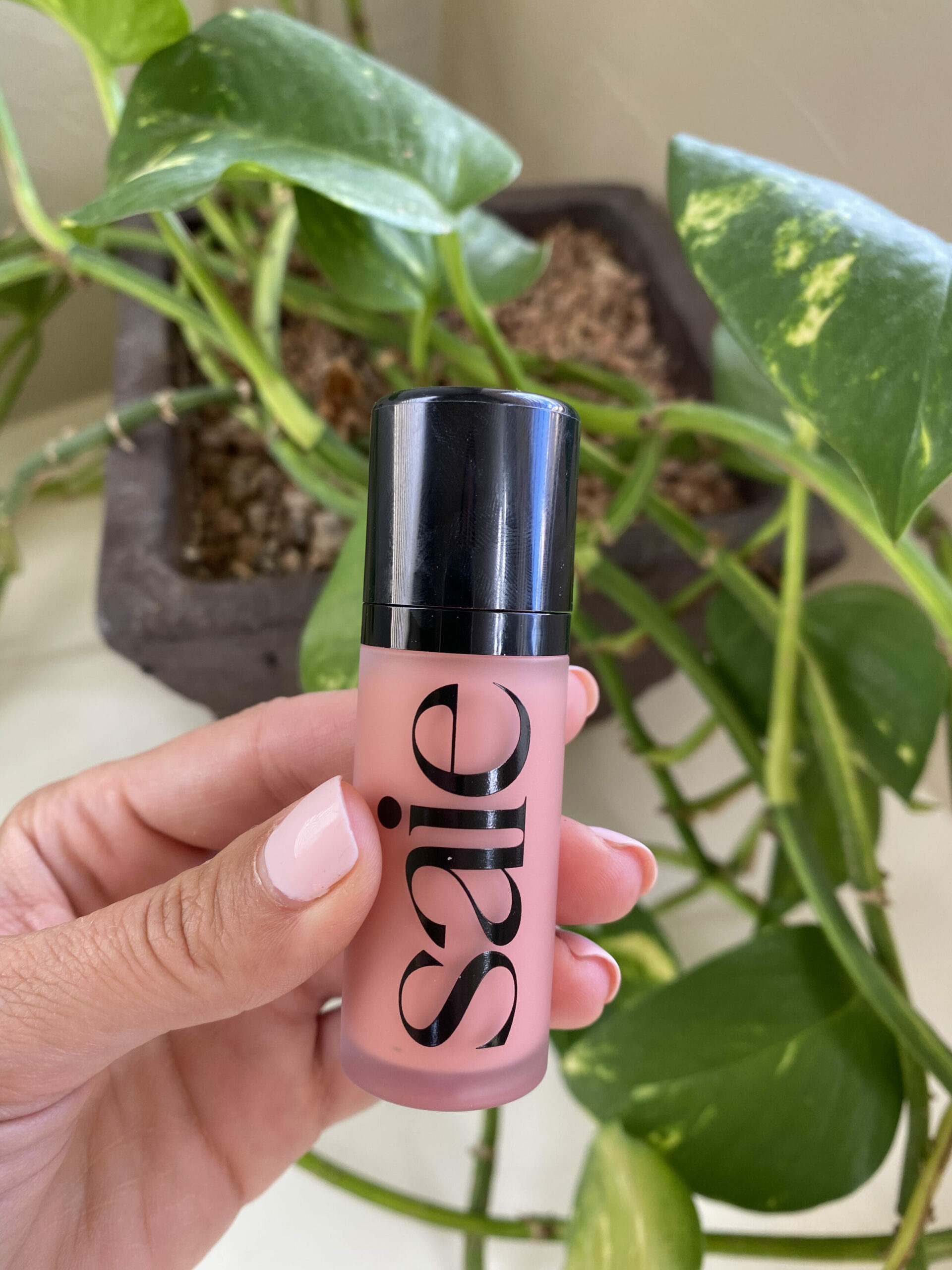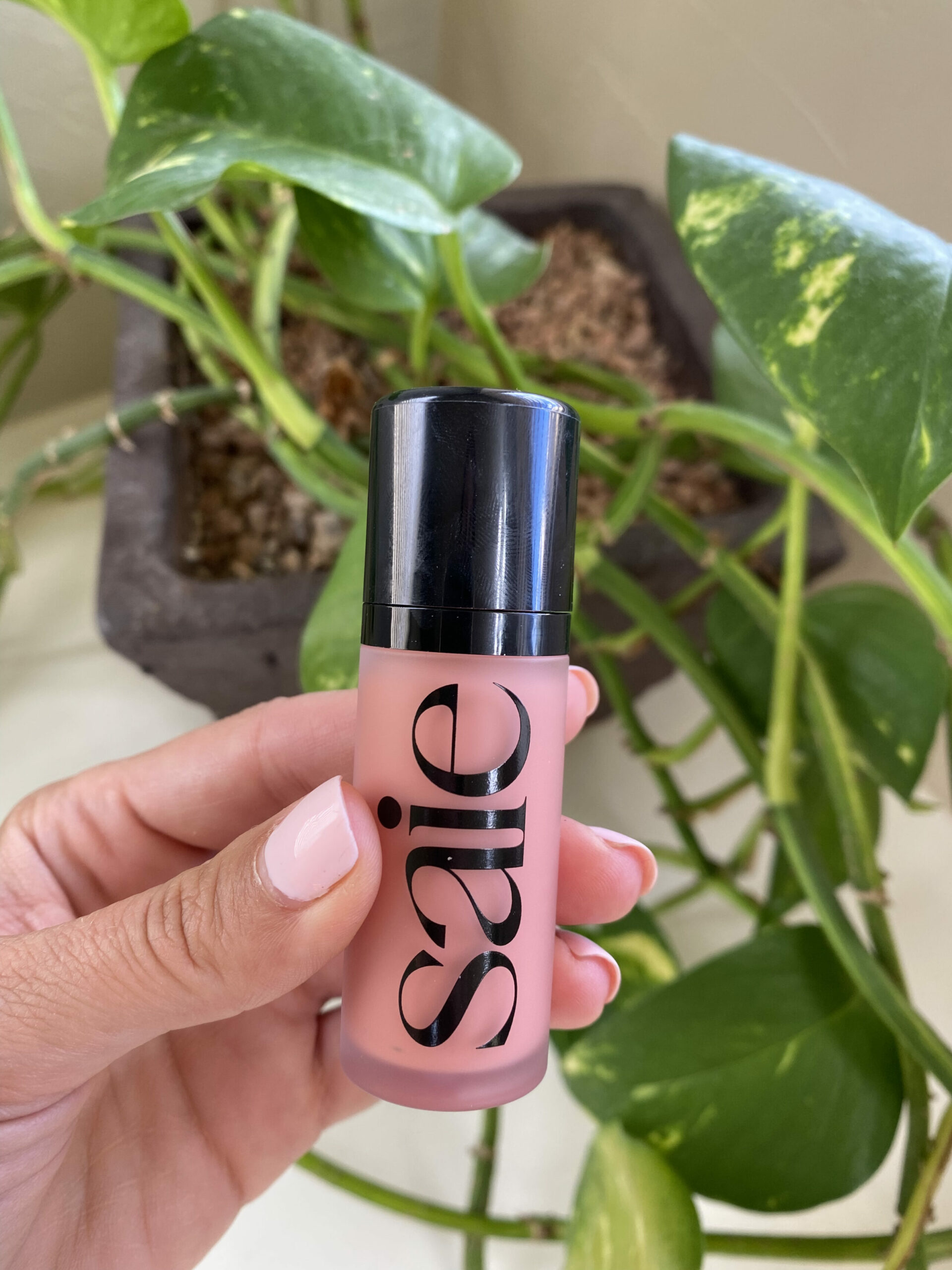 Read, watch, listen:
What makes your friends amazing?
Heart opening exercises to fill you with joy, love, and light. 
Fitness + good eats:
Try this cardio barre workout. 
Cheesecake cookies and cream ice cream??!?
Making some of this pasta salad this weekend
Happy Friday, friends!
Do you have any summer travel plans? Where are you headed??
xo
Gina